What a week. Birth, death and a world champion
So many emotions have hit me this week that I can't begin to really describe them all – but here goes anyway.
This was a week of ups and downs and then finally up again. I was excited, sad and then I found myself screaming at the top of my lungs with a few tears in my eyes. And I promise no drugs were involved at all, I promise.
As you might, or possibly not, know I'm a technologist at heart. I don't class myself as anything but normal. Normal in the sense that I want to succeed, just like the rest of the world. Ok, maybe I'm kidding myself here as well. I do spend a lot of time talking to my fellow propeller heads.
Being a technologist, our something close to that, I enjoy reading lots of articles on things that are happening in the industry. At present, and as it is what I do for my 9-5 job, it's technology relating to mobile. Mobile in the sense of mobile phones, applications and anything else in between. I would consider myself lucky in the fact that this is such a fast paced industry with so much happening at the moment, therefore keeping my pea brain active and full of new ideas. Things that fuel me to ponder over the "what if" which usually ends up in the to-do pile over at System Hive. But I'll save that discussion for another time.
On Tuesday morning I hopped in front of my computer to ensure all of my fellow work mates and friends were up to speed with the latest and greatest because today Apple was holding a special event. The rumours flew thick and fast leading up to it – would it be the iPhone 5 or would it have NFC. The lists were long and certainly filled with everyones wishes. The week leading up to this event I found myself suggesting to people that the cycle for Apple's iPhone was that they would change the internals and not much else. Looking back now, I was right – one point to me.
The iPhone 4S is still a very worthy update to any iPhone user. It's certainly going to push the other device manufacturers work that just harder to try and keep pace. Enough of the device babble.
One thing that I wasn't ready for was Tim Cook. For such a long time I've seen Steve on stage talking about Apple. Sure, Tim has got up there before but I wasn't ready to hear the unheard Tim-isims today. Overall, I think Tim did a great job. I couldn't think of a more tougher job in the tech space right now than what Tim had on that morning. All eyes and ears were wanting to see how he went.
Post the event there were plenty of people that weren't happy with Tim's performance. Harsh I believe. But that's how some people work. Most certainly didn't know what was just around the corner. As I'm sure Tim did.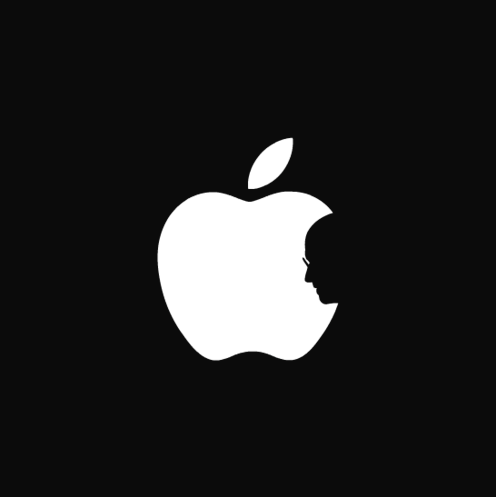 Now fast forward about 24 hours. I was sitting at my desk doing some work and I flicked across to my Twitter and did a very quick scan – this usually occurs 2-3 times a day. Everything stopped for that moment – even as I write this post now it's as clear as any major event in my life. I truly felt it through my body as I saw a tweet that indicated that Steve Jobs had passed away.
The Tweet was from Kevin Rose. And not because of him specifically but for the actual content.
damn.. damn.. damn.. RIP Steve Jobs
http://www.apple.com/stevejobs/
I never really thought that Steve would ever pass away. I knew in the back of my mind that he was going to given his illnesses over the last 3 years or so. But in my mind, it never really gelled.
So many sad thoughts went through my mind at this time. What was Apple going to do now? Will Apple's products be the best in-class again? Death had surely cut his life far too short, even for me.
As I continue to read so many stories of Steve, it's even more apparent that the world has just lost of one of the good guys. Sean Parker summed it up very well for me as well as Walt Mossberg. I did have to hold back the tears during the day as this moment will be with me for a very long time.
Several hours had passed and my head was really at a loss. I became very uncomfortable  knowing that Steve had some input into the very machine I was using for my work – not to mention my iPhone and iPad that sat next to me. What a very unsettling thought!
Throughout the remainder of the day I would speak to so many people about Steve's passing. I even received a call from someone I call a 'mate' from Apple. He never rang to speak about Steve's passing, however, it was the topic that was spoken about for the majority of the call. The sound in his voice was one of sheer sadness and sorrow. I could only image what it would be like for the folks at Apple.
I believe that champions challenge their loses and come back fighting stringer and harder next time. And nothing more could be true to form as to one of our very own – Craig "Crowie" Alexander. The Ironman world record has not changed much and when it has, its been a legend that has generated it. Sunday's effort was nothing short of incredible. I had goose bumps all the way through the event – all 8 hours of it.
He suffered several cramps as he ran towards the finish line. The sheer determination on Crowie's face during the last 2km showed the world who is the toughest Ironman in the world. This was a man who wasn't going to let anyone beat him.
I shed a few (maybe many) tears post Craig's win. The words he spoke just after his win were heart felt and emotional. My emotional roller coaster had got too me so much over the last few days that it was time to let it out. They were tears of sadness and happiness.
To Steve, may you rest in peace. And to Craig, congratulations on a perfectly executed race. You are a truly humbled professional.
Shawn Smith Newsletter
Join the newsletter to receive the latest updates in your inbox.