To buy a Wahoo KiCKR indoor bike trainer, or not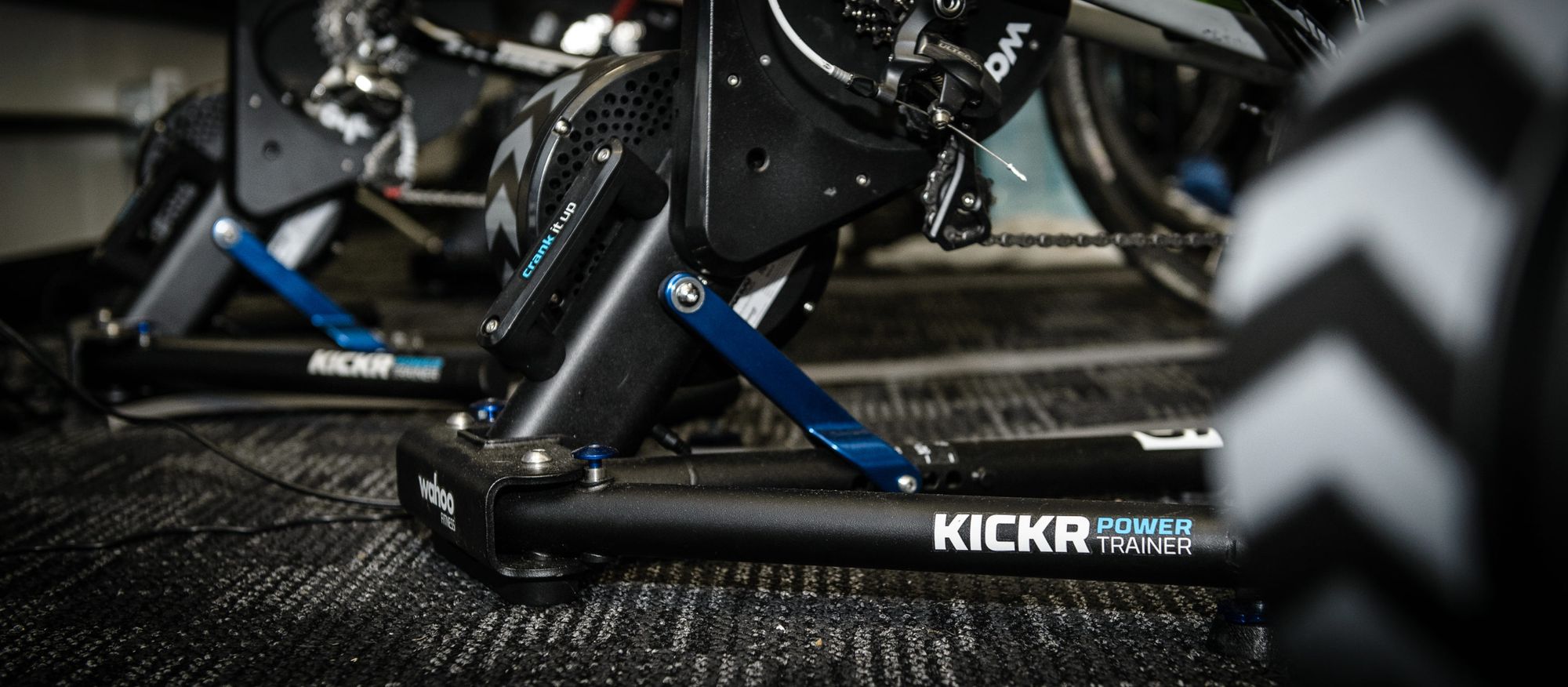 Warning, this maybe a fairly long post as I want to capture all my thoughts and posts from other sites that I have done in one place. It may also change over time due to me updating and adding and or removing stuff. So buckle up and grab a few coffees.
Now to set the scene. I'm an avid bike rider as of late last year. I currently ride a Felt F1 with full Dura-Ace which I'm loving. So enough of my shit, lets get to this.
Being in Australia I had to wait until Wahoo were shipping here which has been a little, however, when I heard that Australia was on the cards for a shipment, I put my name down. A few weeks ago the large box arrived and I certainly couldn't wait to get things going.
Once all setup, I installed the iDevice app and from here things got exciting. This was less than a few minutes of downloading and connecting. The app I downloaded first was the Wahoo apps both the utility and fitness.
What Apps? From here I wanted to get started on seeing what all the excitement was around the resistance and apps that would power that so I tried Kinomap Trainer. The installation was a little, and little, I mean one extra step, to get going. I had to make sure I had installed the Wahoo Utility onto my iDevice (this time on my iPad) as you have to kick things off with that app first and then close it down and fire up Kinomap trainer.
What an awesome idea and concept. Allow me to digress just a bit. The UI could do with some work as I thought is was a little messy. Other than that, it worked as described. I did have a small issue all to do with me, not the app. The support was super quick something that sets developers apart in my mind. So a big thumbs up from me for this app. If I was to give a mark, I'd say 7/10. Great idea, slightly marked down for UI execution.
Next, I moved onto TrainerRoad (TR). As a heavy Apple (MacBook Pro) user I was a little hesitant to install it as it used Adobe Air. I'm not a fan of anything Adobe in their app stable. I reached out to Nate at TR and he was more than obliging to chat to me about their roadmap.
I finally succumbed to the TR itch and rolled over and took the red pill and installed Trainer Road. Once installed the configuration was a breeze. A few clicks and I'd connected the Kickr to my MBP.
I then decided to add the well-known video series from Sufferfest. This integration is perfect. Just drag 'n' drop your video onto TR and your are ready to be smashed by the minions.
Videos + TrainerRoad. This was a game changer for me. Just having the Kickr and nothing else, I feel, would be a waste of time. I'm currently in the middle of a 10 week program which is from Sufferfest and its tough enough. All the videos are sync'ed up with TrainerRoad which, as you mentioned, change the resistance (watts) that is required to get through the workout. It's funny, the only veritable that I now focus on is cadence (rpm). The resistance/watts are taken care of.
I've tried Kinomap for iPad and I felt its a little gimmicky for my liking. I understand what they are try to do but the execution of the app etc is a little poor.
I actually use some other sessions from TrainerRoad to do my Zone 2 (Z2) sessions. TR has plenty of non-video sessions, but I'm a fan of them – especially SF ones. I've purchased one Epic Ride session but haven't done it yet.
The major point, or selling point, of TR is that you set your Functional Threshold Power (FTP) in it and it works out the rest for you, which includes what zones you should be in when training with by a SF video or just a non-video session.
My overall experience with TR I'd rate at 9/10. The UI decisions of TR provide you with just enough information and they don't overload the screen with unwanted details perfect in my books. I'm looking forward to what the team does moving forward. They have certainly built a great app along with some great features.
The thing for me is that you can ensure you are doing the right training at the right time – so removing the guess work.
Changing the wheel. This is really simple and you'll get used to after a few goes at it. It's probably a little easier as the Kickr is stationary – not like your bike and wheel. It's sits on the Kickr the same way as you would sit the bike on your wheel so there isn't anything else you need to learn.
I haven't needed to change the cassette some cant tell you how easy or hard it would be. I'd assume its like removing a cassette from your bike.
My setup. I have a new Apple Macbook Pro (with Bluetooth 4), Garmin heart rate monitor chest strap, Garmin cadence sensor and a Garmin USB/Ant+ adopter (used for connecting my Garmin stuff to the laptop and then to TR). You can certainly use a Windows machine for this as well.
TR captures and the ride data which then can be exported to any other service, such as Strava , which I use for all my riding. I use it as a training diary and is great to reflect on what you have been up to. If you've not seen Strava before, click the link below and see some of my activities – most of my indoor session are private – doing stealth training :).
So, in summary, if anyone is looking at purchasing a new indoor trainer then the KiCKR is the one. A very solid construction coupled with an open architecture which allows for a wide range of apps and accessories.
Shawn Smith Newsletter
Join the newsletter to receive the latest updates in your inbox.