New Employee Onboarding In A Hybrid Work Environment: Best Practices
In the current hybrid working environment, the right new employee onboarding strategies are indispensable.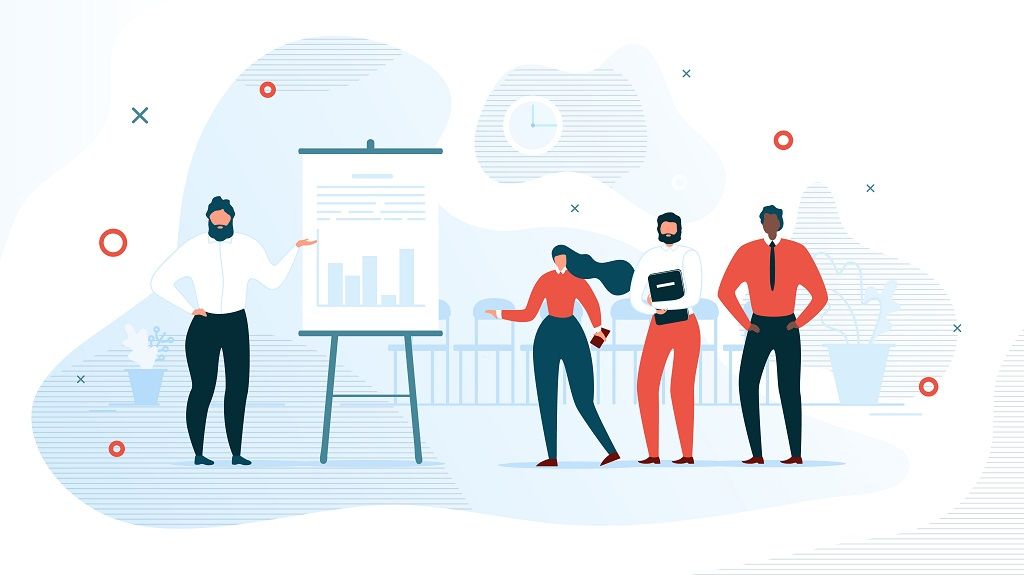 Since a hybrid working environment and strategies are still deemed as young, we're gradually getting familiar with their complications and opportunities. Among its many challenges, onboarding new employees, or dare I say it remote working, has been crucial for many companies.
While working in this new environment, a new job now doesn't often come with the feeling of change or a fresh start. Or for some a change of clothes or getting dressed up to head into the office (PJs are optional). What I do hear a lot of the time is,
Nothing has changed except the computer I use and the systems I access.
The responsibility of providing new employees with a different experience lies with company leaders. Companies have to ensure productivity and innovation from their workers, for which a sense of belonging and job satisfaction for employees is pivotal  - so far this may sound fairly rudimentary. Furthermore, companies should adopt onboarding strategies that aim to promote inclusiveness and improve the employee experience. Some of which are as follows.
Consistent Engagement by Managers
In this new working environment where employees don't often get to interact with a majority of their colleagues, the duty of making their onboarding process effective falls upon the person with whom they interact the most. This person is usually the manager of the new employee. Each employee shall be given ample time by their managers during their first few months.
Senior leadership may need to direct their managers to engage with new employees more often than usual. The managers should also not hesitate to go beyond the professional realm while conversating with a new employee. The consistent employee-manager interaction also implicitly reinforces company values and goals.
This action not only makes new employees understand company dynamics better but also generates a sense of belonging and increases the overall job satisfaction level. According to an estimate, new employees with proactive managers were 3.5 times more satisfied and 1.2 times more likely to feel that they were contributing to their teams' success.
Onboarding Buddy
The proactive role of managers is may not be a substitute for countless formal and casual interactions that occurs in offices. Therefore, an onboarding buddy – aka. an onboarding guide for new employees – comes in handy for welcoming new members in the company.
Being virtually accompanied by an onboarding buddy, new hires can easily learn about the office environment, culture, responsibilities of different departments, important people to note in case of any issue, office jokes and other formal and informal things that may be of some help.
Companies should also encourage onboarding buddies to meet their new mates in person. A survey suggests that 56% of new employees felt more productive after meeting their onboarding buddies during the first three months. The ratio increased to 73% after interacting with their buddies in person two to three times, while the percentage was 97% when the meeting took place more than 8 times.
Personalised Employee Experience
Since the new working environment may have caused additional stress, its imperative that companies take special care of the employee experience. To make the experience of their new employees pleasant, companies can help them set up their home workspaces, provide office supplies before their joining and keep up with their essential requirements.
Additionally, by taking feedback from the new recruit as input from their onboarding buddies, companies can effectively personalise the experience of their new employees.
Taking A Steeper Path and Drip Feed Them
We've all been there before. Start a new role and day 1 you are shown your new desk and laptop and then provided login details following getting stuck into the companies learning management system (LMS). Many hours pass and you've only just started module 1 of 200. Oh, the pain!
Educators and internal training/human resource departments must curate the right amount of information given to the new starters. One approach is to aim for a steeper learning path that can prove to be more viable and productive. It will keep new hires excited about learning different parts of their jobs rather than making them feel burdened from day one.
Also, take for instance the onboarding process at Salesforce. This is a great mix of learning and culture content tailored to each individual and delivered at the right time. This will require a lot of work to begin with however it is a way to engage at the right time. Obviously Salesforce have some technology that can assist in this onboarding journey (aka. customer journey) but there are plenty of other platforms that can deliver the same outcome.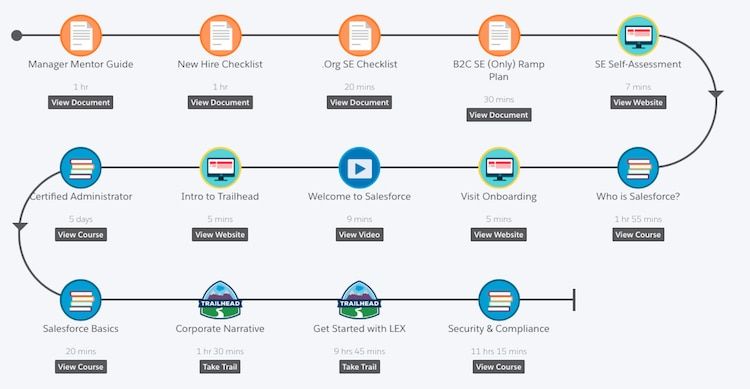 To sum up, the right onboarding strategies are those that make a new employee feel a sense of belonging from the get-go. And without an inclusive environment, it isn't likely. Not only for the sake of onboarding employees but also the employees' productivity in general, inclusiveness needs to be ensured at all levels.
Shawn Smith Newsletter
Join the newsletter to receive the latest updates in your inbox.